Welcome to Movie Monday! In honor of the Ravens winning on Saturday and going to the next round of the playoffs to play the Steelers (Booooo), this entry is all about Matt Stover, my favorite football player.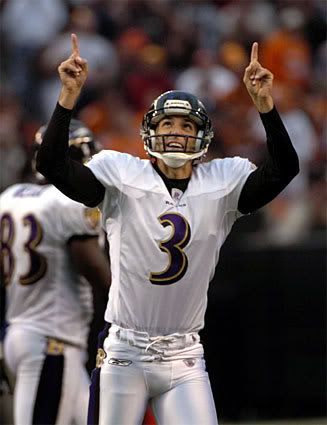 Joe, Elijah and I saw him reading at the Festival of Trees in November. At the end of his reading he talked about how he points up and what it means. It was really cool to hear him saying what he was saying. I video taped part of it:
Afterward we met him and got his autograph.
I was silent the whole time. Joe talked to him about how he likes hearing him on WRBS (the Christian radio station in Baltimore). He seems like a really nice guy.
But anyway... GO RAVENS! This week will be interesting in my house...